John Whitmer Historical Association holds its annual conference in late September. Conferences are held in places that have a connection with Community of Christ history or early Mormon history. Every three years, the meeting is held at Independence, Missouri.
JWHA has a triennial Spring Banquet in the Independence, Mo. area in conjunction with Community of Christ World Conference. A guest lecturer presents the Wallace B. Smith Lecture, which honors Smith's service as Community of Christ prophet-president (1978-1996).
Follow the links below for details about upcoming conferences, or to read about past conferences.
---
2018 Conference
"Our Stories Fashion Order out of Chaos"
September 20-23, 2018
Adams Pointe Conference Center
Blue Springs, Missouri (Jackson County)
Guest Room Reservations
Courtyard Kansas City East/Blue Springs
$139 per night
816-228-8100 or
Book your group rate for JWHA
The room block closes August 23, 2018.
---
Richard P. Howard Lecture Speaker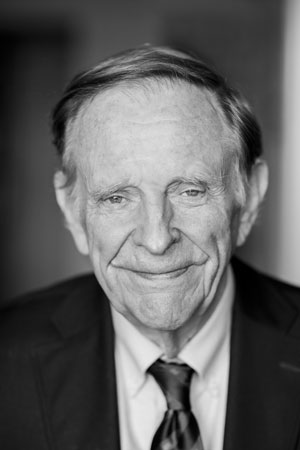 Richard Lyman Bushman is Gouverneur Morris Professor of History Emeritus at Columbia University in New York City. From 2008-2011, he was visiting Howard W. Hunter Chair of Mormon Studies at Claremont Graduate University.
Educated at Harvard College, he earned an A.M. in history and a Ph.D. in the history of American civilization from Harvard University. His first book, From Puritan to Yankee: Character and the Social Order in Connecticut, 1690‑1765 (1967), was awarded the Bancroft Prize.
He has also published Joseph Smith and the Beginnings of Mormonism (1984), King and People in Provincial Massachusetts (1985); The Refinement of America: Persons, Houses, Cities (1992); and Joseph Smith: Rough Stone Rolling (2005). His most recent publication is The American Farmer in the Eighteen Century (2018). He and his wife Claudia Bushman live in New York City.
---
Future Conferences
2019 Annual Conference – Rochester, New York
2020 Annual Conference – Lamoni, Iowa
2021 Annual Conference – Independence, Missouri